Our Philosophy & Approach: Positive Reinforcement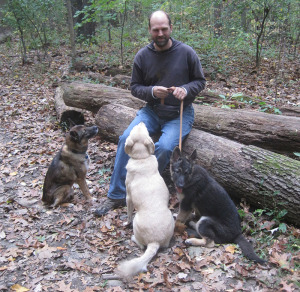 Positive Canine Concepts teaches the use of "positive reinforcement" training techniques, instructing clients how to effectively reward their dog's desirable behaviors, and to cease reward patterns, either intentional or environmental, for undesirable behaviors.
Our clients are taught how to understand canine vocalizations, behavior and body language, and how to be a kind and effective leader for their dogs.
PCC does not use, or recommend the use of, any collars, training tools or techniques that frighten dogs or cause them pain or discomfort. Dogs (like people) learn best when they enjoy each training session and look forward to the next one. This is best accomplished by understanding what motivates each individual dog, and using that motivation to engage the dog in a fun and productive learning process.